Native American initiatives
Total donations: $90,000 | Partnership: since 2020
"Treat the earth well. It was not given to you by your parents. It was loaned to you by your children. We do not inherit the earth from our ancestors.    We borrow it from our children." ~ Native American Saying
Support for Indigenous communities has long been a mainstay for Alan & Harriet but as events unfolded in 2020, new partnerships were formed to bring needed support.
We launched a very important initiative to raise and match up to $50,000 to provide clean water to Native Americans in partnership with our trusted friends Wine to Water, founder Doc Hendley, Josh Ewing, Executive Director, Friends of Cedar Mesa and an extraordinary Navajo leader, Janine Yazzie. We've always believed that strong leaders with moral courage make for stronger communities. As we look for ways to provide direct help to those most in need during this pandemic, we turned to the great leaders we are honored to call our partners and friends.
Through donations to The All Pueblo Foundation, The Hopi Foundation were able to provide food and PPE.
We connected Doc and Janene. There was a lot for them to discuss, from water profiles to filter capacities, red tape workarounds and identifying the most vulnerable. But Doc cut right to the chase. "What can we do right now that will help most?" he asked Janene. The answer was getting water filters directly to families in need. Doc agreed to source filters and press for donations and discounts from his partners. Janene agreed to provide a list of 500 households and their water profiles. And, she told us 'the list will include four of the remaining WWII Navajo Code Talker heroes, who are living in unacceptable conditions."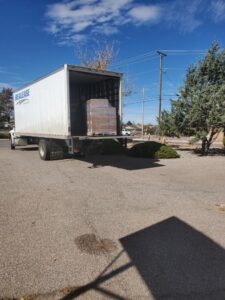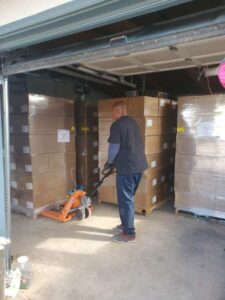 This is just the beginning for us and we look forward to a long and productive partnership to provide support for Native American communities in the Southwest.