Kia Luang Village
Total donations: $8,350 | Partnership: 2011 - 2015
Ban Kia Luang or Village is located in the middle of North Luang Prabang Valley. The villagers farm and raise livestock for daily food and to sell.
The community is split between Laoloum and Hmong hill tribal people.
The women of this village have a special weaving skill, producing local silk products by hand, the foundation helped purchase handloom weaving machines and set up a silk weaving center in the village.
The women now produce wholesale silk products such as scarves, bedsheets, pillow covers, local skirts, and table cloth and have created an educational center to pass the skills from one generation to the next.
Message from Mrs.Chansouk, Women's Association Leader:
"Many women in Kia Luang Village are poor and they have no farms to grow vegetable but they have weaving skill so we want to create the sustainable job for them and now we are very lucky that GCF came to make our dream comes true, as there are so many villages hidden in the valley but GCF chose us and help us to improve our quality of lives. The handloom machines will definitely make an income to our people, especially our women who have no permanent jobs nor their own farms. Please pass our appreciation to OAT travelers who donated the money to our village, thank you very much for your kindness and help creating a career to us".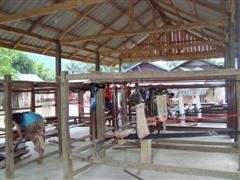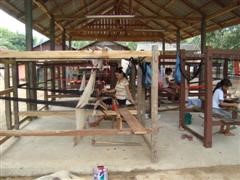 In 2012, we expanded our support to the Hmong community with the construction of 4 new toilets for the Hmong villagers. Until this time, the community followed a traditional way of living, no proper toilets and waste disposal in the forest near by the village.
After our regional office approached the head of Hmong community,  GCF started construction and now 4 toilets and piped water are in use by the community, ensuring access to better hygiene and helping the environment.