Asia
From the streets of Vietnam to STREETS International
When we were introduced to Neal Bermas, the founder of STREETS International we knew that we'd met someone just as passionate about creating opportunities as we are.  And thus a great partnership began in 2019.
You can read more about the STREETS International program here.  Since our partnership began we've now funded 45  life-changing scholarships.
We sponsored class #16 last year and those students have all finished their orientation period and started their Hospitality classes.  They are well along in developing their English language skills and building confidence as they interact with guests as part of their hands-on apprenticing at Oodles of Noodles.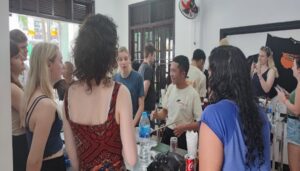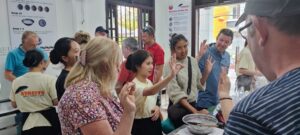 Class #17 has just started their journey at STREETS this week.  22 new trainees from throughout Vietnam arrived at the training center in HoiAn.  They now also have a safe, healthy, supervised home at STREETS' trainee houses.
This new class includes 3 young women from the Duc Son Pagoda in Hue, better known to us as the Minh Tu Orphanage.
If you've been lucky enough to visit Vietnam and experience the love that surrounds Minh Tu, then you know that these young women will embrace their new opportunities and shine.