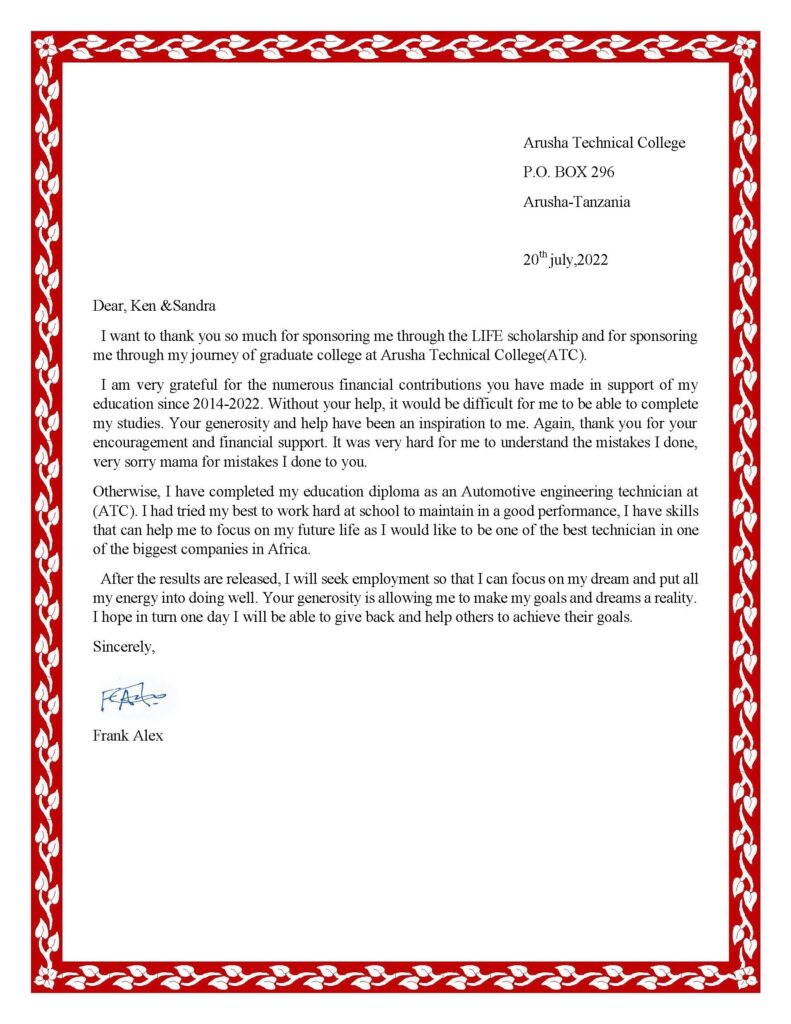 Frank Alex came to be sponsored by GCF and Ken as he graduated primary and enrolled in secondary school.  A top student, he dreamed of being a nautical engineer.  Frank thrived the first few years but as happens with many teenagers, he lost his way for a short bit and left school.
After a "gap year" Frank came back to us and asked for a second chance.  He spent time taking remedial classes to catch up and went on to graduate secondary school and discovered a love of cars.  Two years later (yes in the midst of Covid) Frank has graduated from an automotive technical college and with Sandra and Colin's help, worked part time at an auto shop to gain important hands on experience.  Sandra and Colin also took him under their wing to help him gain small business experience, helping him learn best business practices, etiquette, finances and accounting.
Frank has a bright future ahead of him thanks to Ken never giving up on him, and Frank not giving up on himself.