World Wide Initiatives
2021 Alnoba Environmental Leadership Awards
On October 13th, we presented the 3rd Alnoba Environmental Leadership Awards in Kensington, New Hampshire. As you know, over the past 18 months, much of the world paused. However, for our award recipients their work became more difficult and urgent. In response, they accelerated, they innovated, and they persisted. They dared to lead a weary and worried world at a time when we most needed it.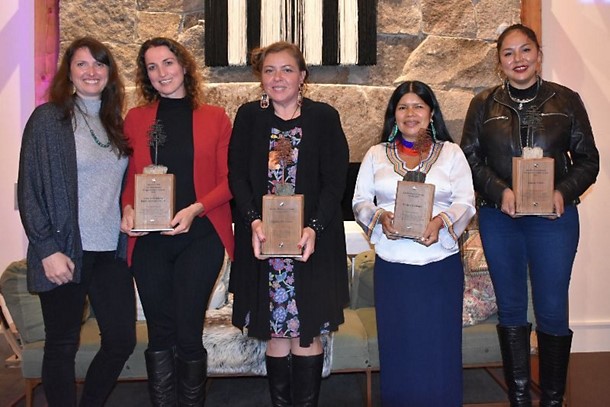 Award winners: Emily Schwerin-Whyte and Rebecca Hamilton of W.S Badger, Christa Big Canoe of Aboriginal Legal Services, Patricia Gualinga of Fundacion Tiam and Janene Yazzie of Sixth World Solutions.
Please take a moment and read about these amazing women and the work they do to make the world a better place for all of us.
Patricia Gualinga of Sarayaku, Ecuador
explains the way we should see nature and protect it.